Martina, can you tell us about your life path, which led you to the work of an international referee for boccia?
My journey to boccia started by chance during high school. I studied at the integrated grammar school on Mokrohájska Street. One of my classmates, BC4 player, Martin Burian, went to boccia training after school was over and one day I also went to training.
I was immediately caught by the national team coach Martin Gabko who persuaded me to take part in the course for the referees, in which I took part a few weeks later. I knew little about the sport at the time, but the community of people and the good humour around boccia got me and I stayed with boccia until now.
Of course, in those few years, I got to know the sport better. I did not stop devoting myself to boccia even during the university study in Trnava and Denmark. I dare say that I have a beautiful and honest relationship with boccia also thanks to the people who are engaged in boccia in Slovakia and in the world.
Where did you work after finishing your study at the beginning of your career? Where do you work today?
I come from Bratislava, but now I live near it in a smaller town. During my university studies, I lived in Trnava for a few years and in several countries around the world. It was always connected with studying at either high school or university.
Immediately after graduating from university, I got a job in the field of marketing. Less than three years ago, I changed jobs, but I still work in marketing.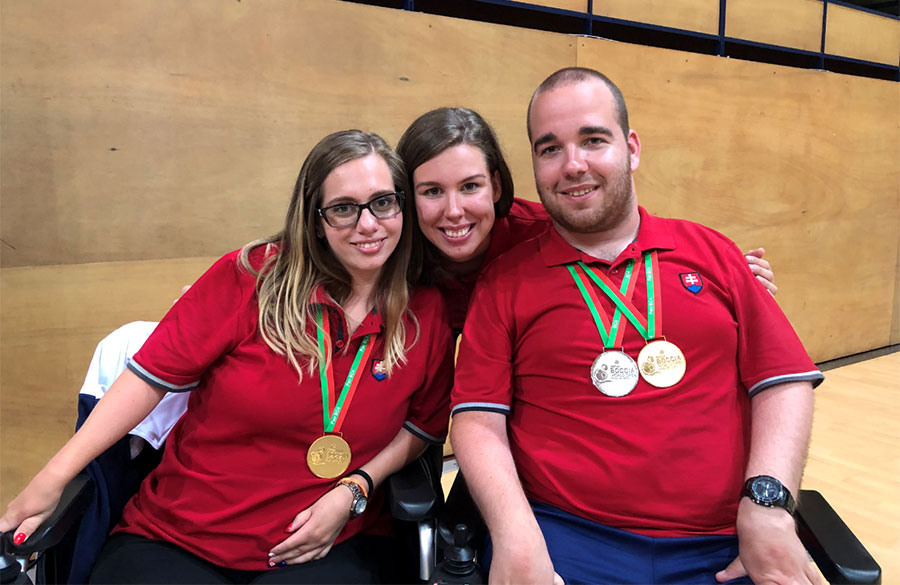 Why just boccia? What fascinates you the most about this game?
I got to boccia accidentally, but I love it all the more. I think this will be confirmed by everyone who has ever met with boccia. During my years with boccia, I met a huge number of great people.
Of course, it' is about fascinating sports performances and rivalry between players, but behind it, there is love, solidarity, and an excellent group of people. So, there is probably a clear answer to the question of what this sport gives me - friendships, a different perspective, and an escape from everyday life.
What other function do you undertake besides the referee´s one? What boccia structures are you active in?
I consider myself mainly a referee. I have been a referee in our country in Slovakia for more than 15 years and since 2011 also in the world. This is where I started with boccia and what I feel at home.
Over the years, however, I have also tried what it is like to be an assistant, a team manager of the Slovak national team, a member of the international rules committee, and a member and chairman of the sports and technical commission for boccia. It all came over time and I wonder what awaits me in the years to come.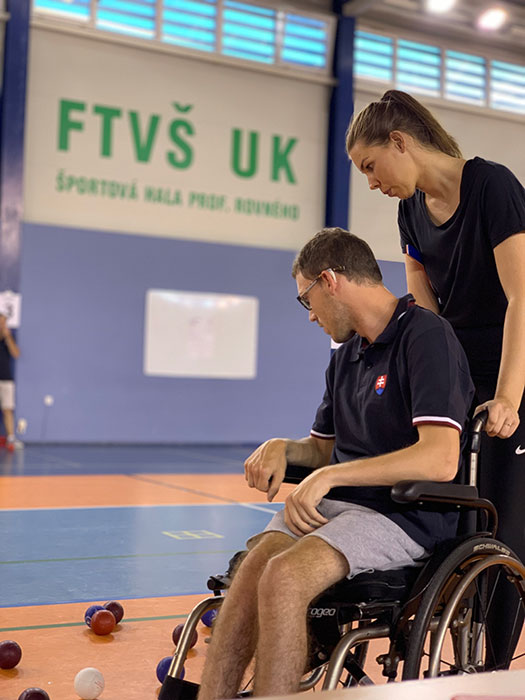 How many Paralympics did you take part in? Which of your achievements, achieved goals, do you value the most?
Unfortunately, I'm unlucky for the Paralympics. In 2016, I was nominated as a referee for the Paralympics in Rio, but in the end, I did not participate in it for personal reasons. And I was supposed to go to Tokyo this year, but we all know how it turned out. I believe that one day this dream will come true for me and I will participate in the Paralympics, either as a spectator, a referee or with a team. We will see.
I appreciate all the goals. Each of them was important to me and without them, I would not have experienced what I could experience with boccia so far. I honestly do not know where I would be if I missed anything on my way.
How do you perceive the BASHTO SPORTS brand and its contribution to increasing the level of boccia in Slovakia and in the world?
It is great that there is a company in Slovakia that helps sports and means well. It's beautiful to see how well it works when people from the company know the sport and are constantly improving their products.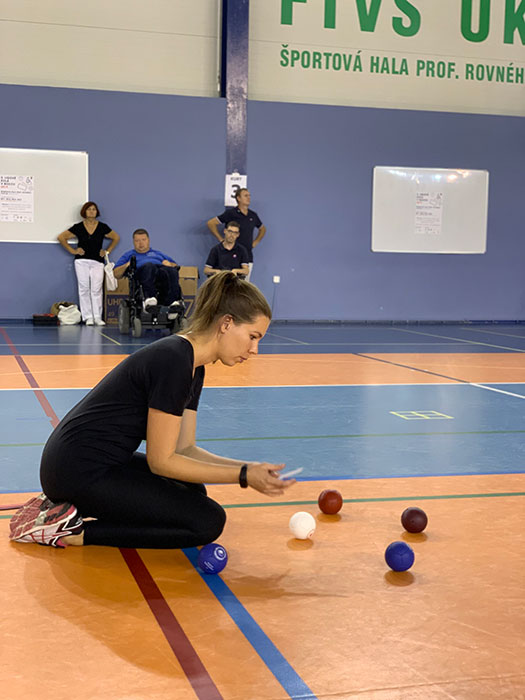 How do you perceive BASHTO SPORTS brand products? Which of our products would you recommend to readers?
I perceive BASHTO SPORTS mainly from the point of view of the referee. Personally, I also use measuring aids from you in international tournaments When making a decision, it is important to have a firm hand and to be 100% sure when measuring, and I will not hear a bad word said against your measures. So, if this is being read by current or future referees, you know where to buy a new referee set.
What activities do you have outside of boccia? What do you do in your leisure time?
Because my professional life is completely different, boccia has always been an escape from reality for me. And I'm glad it never became a duty for me. Apart from boccia, however, I have a family to which I dedicate all the rest of my leisure time.
I love traveling, getting to know different cultures and world dishes. I like to talk to people about their traditions and I also like to take photos. However, I prefer to combine it all - I travel for boccia and so I get to know cultures, new people and record everything on camera.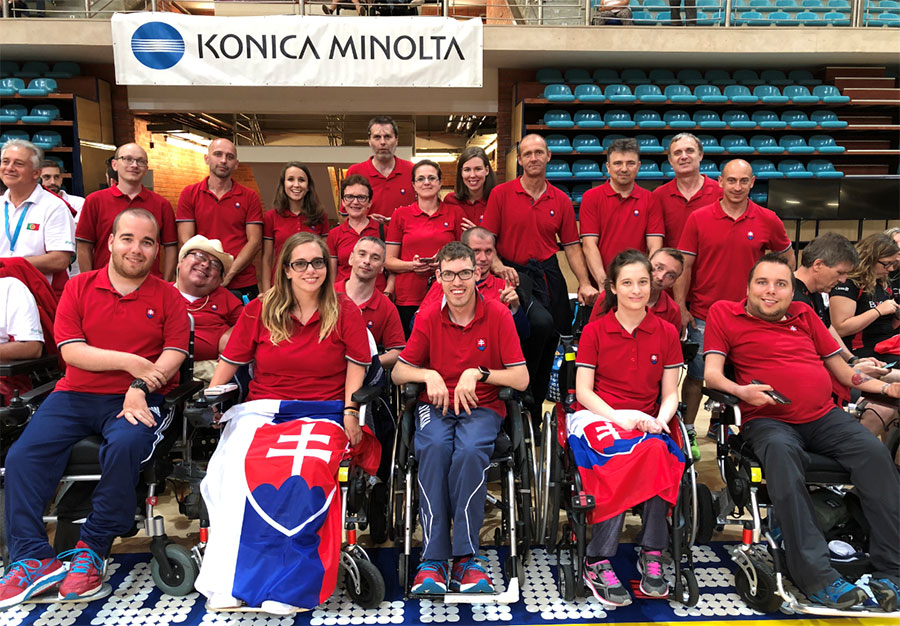 Do you still have any challenges ahead of you, an unfulfilled life or sports dream? What do you long for?
There are many dreams and desires. We probably all know that. Especially in this extremely fast time, when we are still pursuing a goal, a success, or a dream. Currently, I am trying to slow down a bit, breathe properly and enjoy the days and moments. And I will probably be surprised where else life will take me.
Would you like to give a message to the readers of our blog, which are boccia players from 35 countries on 5 continents?
Do what you enjoy. Have fun. Enjoy the process. This is probably the most important thing and if you persevere and do not give up, success will come. And be good to yourself.
Martina, thank you for the interview. We wish you a lot of sports and life success.
Fotogaléria