His life motto is:
However, I have Duchenne disease but it will not hold me back from playing boccia and enjoying life!
Dear Thomas, congratulation to your success in National boccia Championship in Netherland. How do you feel as a fresh champion?
I feel pretty good since this is the first time I won the Dutch title. I have been playing in the BC3 category since last year due to losing the strength of my arms causing inability to throw the ball.
Is the gold medal from this Championship your best result in boccia so far? What is your goal in boccia - are you going to participate on international level?
Yes, the Dutch title is my best result so far. My goal in boccia is to play on an international level and to participate in the Paralympic Games..
When did you start playing Boccia? What does boccia mean to you?
I started to play boccia approx. 5 years ago, but as a BC4 player. I play in BC3 for about a year now. What I like about boccia the most is the opportunity of a tactical gameplay.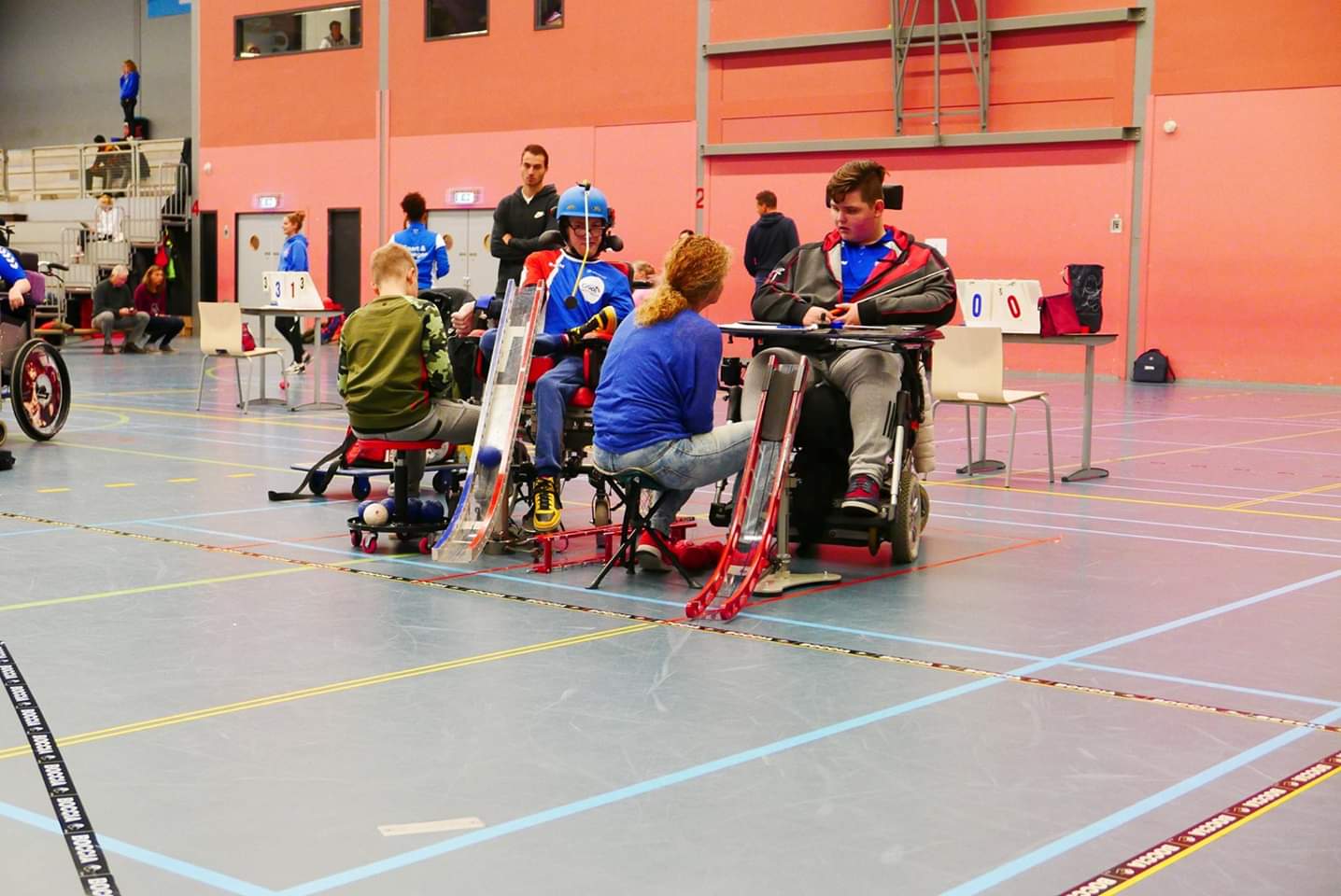 Do You also play any other Paralympic Sports?
Due to a progressive muscular disease, it is not possible to play any other Paralympic Sports.
What are your interest in your civil life? Do you work somewhere or do you study?
I am a member of the Dutch Boccia Team, also the first BC3 player of the Dutch team. Since I have to train a lot, I don't have the time to work or go to school.
What is a situation in boccia in The Netherlands? How is the boccia in NL organized - do you have league tournaments on a national level or even some international tournaments? How many Boccia players there are in NL, how many in the BC3 category?
We have a national league in the Netherlands and about 150 registered players, about 10 athletes in the BC3 category. There are no international tournaments in the Netherlands.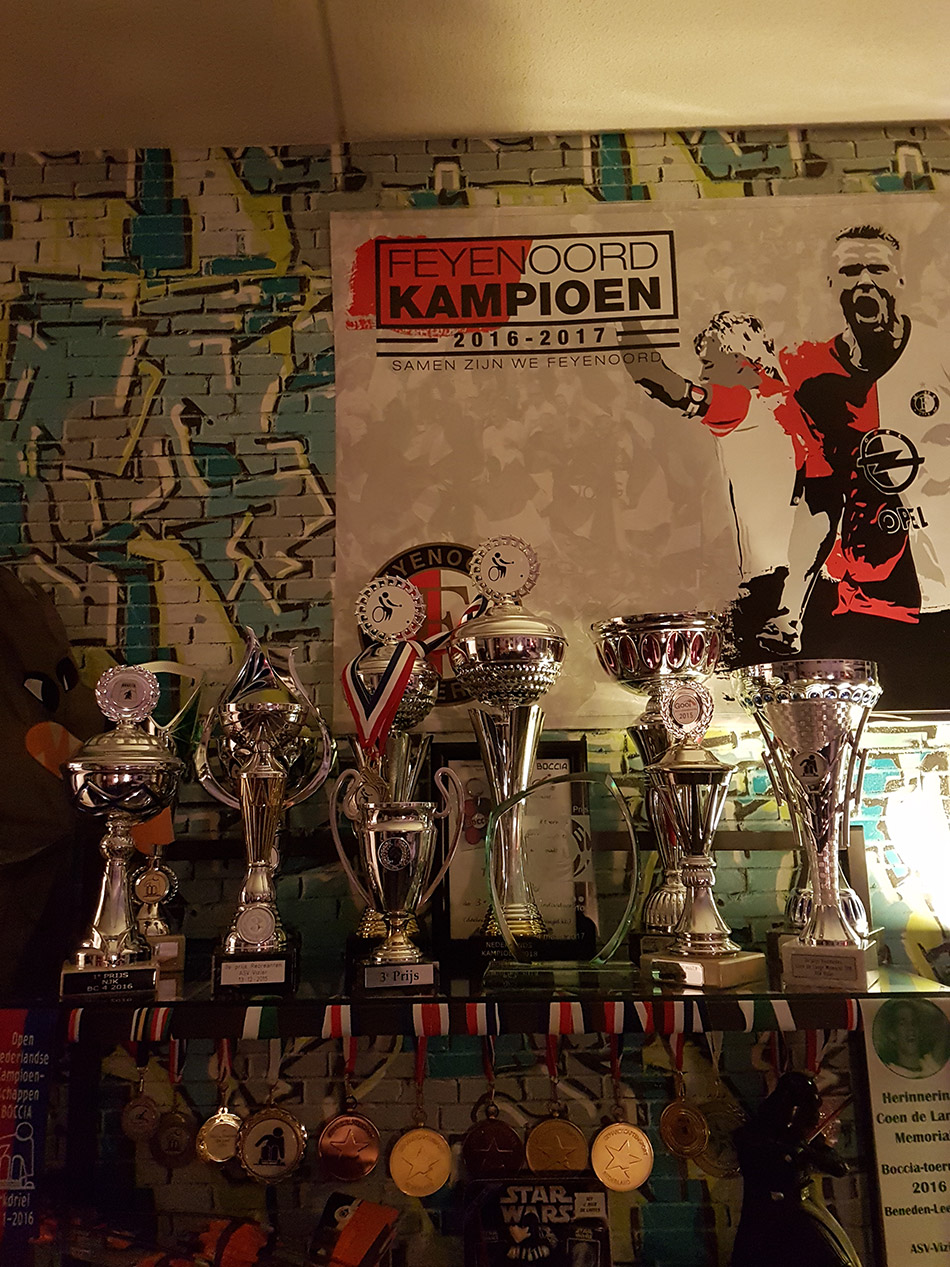 The success in the BC3 category strongly depends on a perfect boccia equipment - Boccia Ramp and Boccia Balls. In January of 2018, you bought a boccia ramp from BASHTO SPORTS company (BASHTO Athletic X-7000). What experience you have with this Ramp?
My experience is very good but during playing intensively we are missing some things on this ramp. It would be great to fix the ramp direction and change its inclination while the direction is still fixed. It would make the aiming much easier. Also, not the best possibility to aim when the ramp is fully build up.
We are always open to a discussion with our customers and trying to improve our products constantly. I know about having some problems with the quick-release handles on your Ramp. Was the reaction from our company swift regarding your claim?
BASHTO SPORTS replied very quickly and problems have been solved.
There is a lot of brands and various models of Boccia Ramps, why did you choose this Ramp?
This ramp looked OK for our type of game. Since I am in the National Team I'm not sure whether this ramp is sufficient to compete with international BC3 players, but we will find out in a short time.
If you decided to participate in international boccia tournaments, we would be glad to welcome you at the upcoming Boccia Tatra Cup 2019, which takes place in June this year in Slovakia.
In June this year, I will participate in the Youth Paralympics in Finland so unfortunately, I cannot come to Tatra Cup 2019.
Thank you for your time, we wish you a lot of success in Boccia and your personal life too.
Tím BASHTO SPORTS